Most people underestimate the importance of teeth whitening treatment. Everyone looks at a person's mouth when they're talking.  While speaking, the expressions your mouth make help to give a different emotion. If your teeth are yellowed, the meaning of what you say is easily misconstrued. Also, people will look away to not cause embarrassment. This can cause feelings of ignorance just because the other party is getting the wrong message.

Time to celebrate Easter with a great smile.
You want to look fabulous in those selfies and official photographs taken with your friends and family. But are your teeth up to scratch? Or will you have to smile with your mouth closed so that your discolourations are not recorded?
Not to worry. So how can improve your oral hygiene and smile? Glad you asked!
Keep your smile sparkling with professional teeth whitening this easter.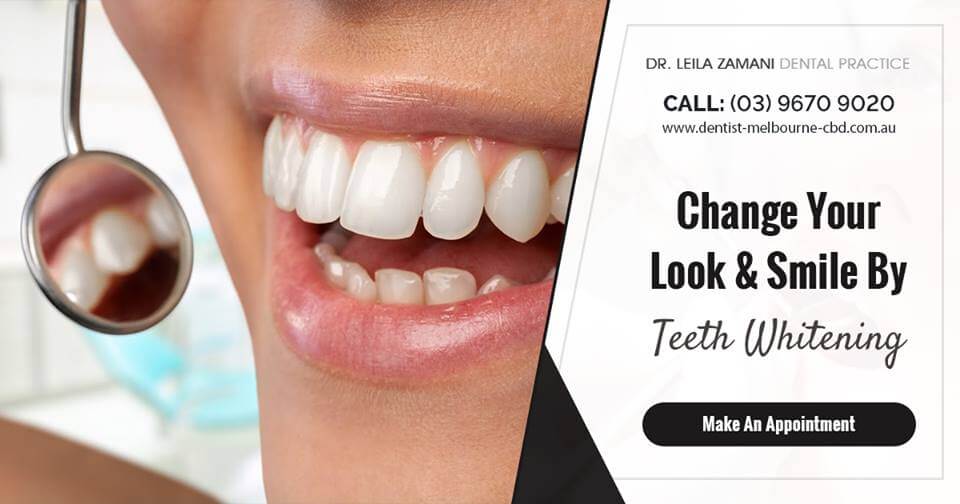 How does teeth whitening treatment work?
Teeth whitening is a treatment used for removing surface stains from tea, coffee, red wine, various berries and other highly pigmented food, as well as cigarettes and tobacco.
Dr Leila Zamani provides complete cosmetic dentistry treatment here at our Dentist clinic in Melbourne. Our dentist protects your gums and lips with plastic barriers and proceeds with the medication onto your teeth.
Your smile is something you should be proud of.  Teeth whitening is a big part of getting that perfect smile and will go a long way in any attempt at a job interview, or relationship. It only takes a few minutes to have this done, and it is affordable dental treatment. Not only will it help you to get a great smile, but it will help you to keep it.
Book your appointment with Dr Leila Zamani Dental Practise on (03) 9670 9020.