DIY refers to Do It Yourself, these refer to products that are available over the counter and can be applied at home. The appeal and urge to get that perfect smile has been prevalent. With the advance in cosmetic dentistry, there is no dearth of options to get sparkling and ultra-white teeth.
While many adults opt to visit local dentists for teeth whitening procedures, a significant number of teenagers and young adults prefer over-the-counter and DIY teeth whitening products. This phenomenon led to a drastic surge in the demand and sales of at-home whitening kits.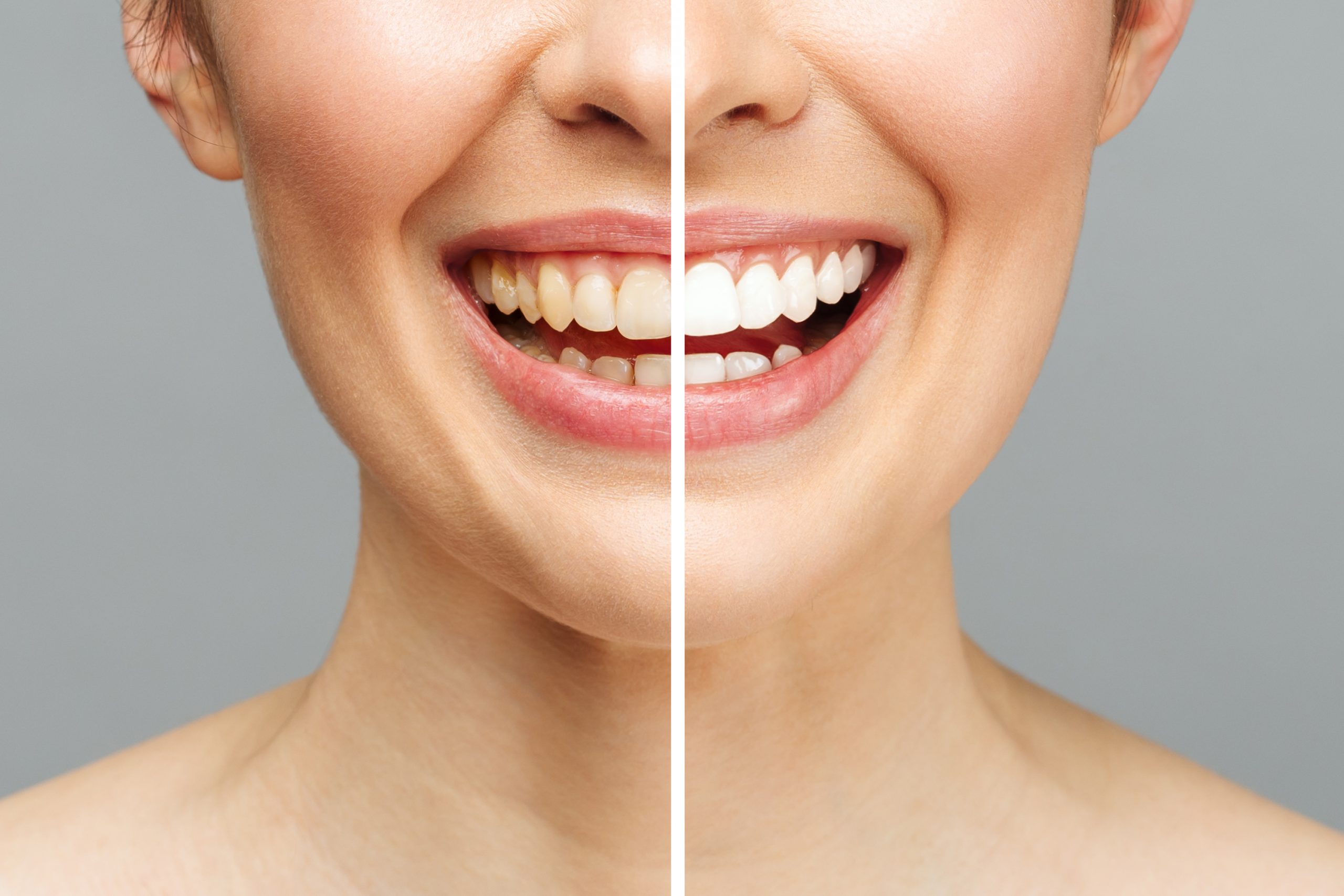 This raises the big question – Are DIY teeth whitening methods or kits safe?
According to the Australian Dental Association, they are not as safe as they may be marketed to be. Many Australian dentists have expressed their worries about how DIY teeth whitening hacks, tips and kits may lead to chemical burns and ulcers in the long run.
In a report published in ABC.com.au, Dr Norah Ayad of ADA says that she has seen severe ulceration and chemical burns all over the mouth in several patients who use bleach to whiten their teeth. 
Australia dentists have asked people to exercise caution before being misled by non-medical influencers and celebrity endorsements on social media.
Australian Dental Association warns of these damages that DIY teeth whitening products may cause:
Several videos and images of influencers brushing their teeth with a black paste have been doing the rounds on social media platforms. However, a study by the British Dental Journal examined over 50 over-the-counter charcoal based products. The study found that these products do harm rather than any good. Charcoal based products scuff the enamel protective layer, leaving the teeth exposed to further damage.
Irritated and Exposed Gums
A majority of over-the-counter products contain hydrogen peroxide. High levels of hydrogen peroxide cause severe damage to soft gum tissues. Over time, this leads to gums receding and exposing the root of the tooth to infection. Also, excess use of hydrogen peroxide increases tooth sensitivity, making it difficult to eat or drink cold or hot items.
Chemical Burns and Ulcers
Several DIY teeth whitening kits come with mouthguards that need to be placed on your teeth for a set period of time for best results. Sadly, these mouthguards don't have a doctor's prescription. Such poor quality mouthguards could spill the active ingredients over into the mouth causing chemical burns or ulcers. Making the matter worse, the chemical spill into your mouth could find its way into your bloodstream. Chemicals in the bloodstream result in side effects, such as severe physical illness and poisoning.
If you have any questions about safe and professional teeth whitening solutions, contact Dr Leela Zamani at Melbourne Dentist CBD.