How many times in a year do you visit your local dentist? Sounds scary? Yes. For some, it is.
Many people don't feel like it's a necessary chore or some might have a level of anxiety about visiting a dentist.  Many patients think concern over visiting the dentist. At Dr Leila Zamani Dental Practice, dental phobia is something we help patients with regularly.

How can dental phobia affect your day- to day life?
We have experienced people who have dental phobia generally avoid visiting the dentist. They encounter fear of anything that goes near to their mouth for the treatment. The dental phobia accompanied by any number of symptoms in the patients including sweating, panic attacks, shortness of breath, high blood pressure and so on. It happens often; someone with a dental phobia is forced to visit the dental clinic due to any emergency teeth pain.  This experience becomes quite challenging as they don't have a long-term relationship with a dentist who is monitoring their oral health.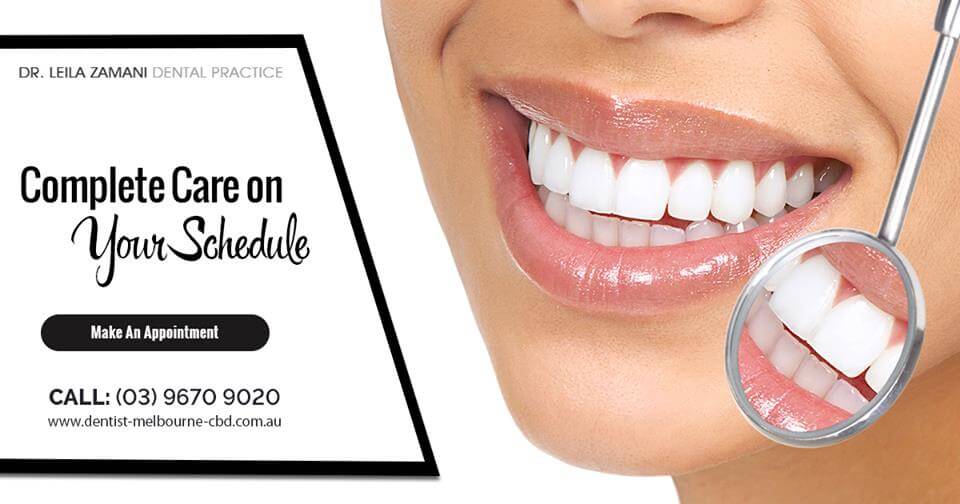 How our dental practice can help?
At Dr Leila Zamani Dental Practice, we encourage you to act now if you have dental phobia.
Our friendly team is here to support you during a visit to the dentist. It is easier if you can face the issue without additional dental problems getting in the way. Dr Leila Zamani is known to provide complete dental treatments in a comfortable environment. We first listen to the patients, so we can understand their needs and provide the right treatment. Once you start having more comfortable experiences at our dental clinic in Melbourne, you may find that you can get past your fear completely.
Visiting the dentist can then become an empowering situation for you.
Take the first step now. Book your appointment with our dentist today.
Our dental clinic in Melbourne, we maintain a friendly and pleasing ambiance to ensure patient comfort during your every visit. Schedule an appointment with us.