Are you uncertain about smiling because of a yellowish tinge on your teeth? Is the condition of your teeth making you dread the thought of smiling? Don't worry! There is a solution to get the flawless smile of your dreams. A beautiful and naturally white smile makes your day brighter. It also boosts your confidence and gives you the power to shine in your life.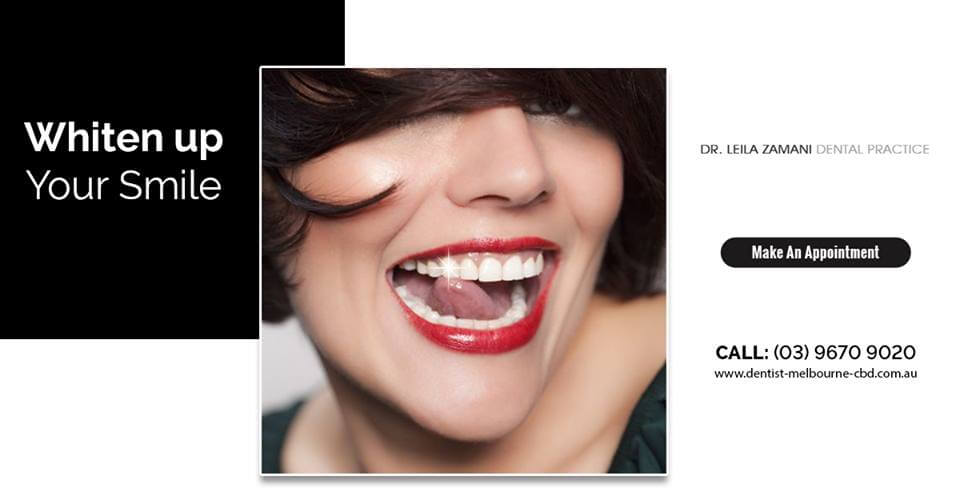 Many dental practitioners in Melbourne offer safe and effective teeth whitening service. Teeth whitening, also known as teeth bleaching, is a procedure that helps lighten the teeth by removing stains and discolouration. The process of teeth whitening is not the same for all types of stains and teeth discolouration. Before opting for this procedure, you need to consult your dentist and understand the cause of your teeth discolouration.
Teeth discolouration can occur due to various reasons. One such reason is the consumption of food products like tobacco, medication, tea, coffee and more. In such cases, teeth whitening is suggested, however, if the discolouration occurs due to any underlying dental issue, then your dentist might recommend addressing the dental problem first.
Teeth whitening treatment can last from six months up to two years, depending on which teeth whitening treatment has opted. Your teeth can also stay whiter for longer if smoking and staining foods like tea, coffee and beetroot are avoided.
At Dr Leila Zamani Dental Practice, you can always set up a consultation before opting for teeth whitening treatment. Dr Zamani offers effective in-chair teeth whitening in her Melbourne city dental practice. Using the SDI office bleaching system, Dr Leila makes sure you can get your teeth several shades lighter in just one hour. It's time to boost your smile's appearance with our teeth whitening treatment. Book an appointment or call us on (03) 9670 9020, for healthy dental care. We also provide many other dental services like root canal treatment, dental implants, teeth grinding and night guards, periodontal treatments and more.